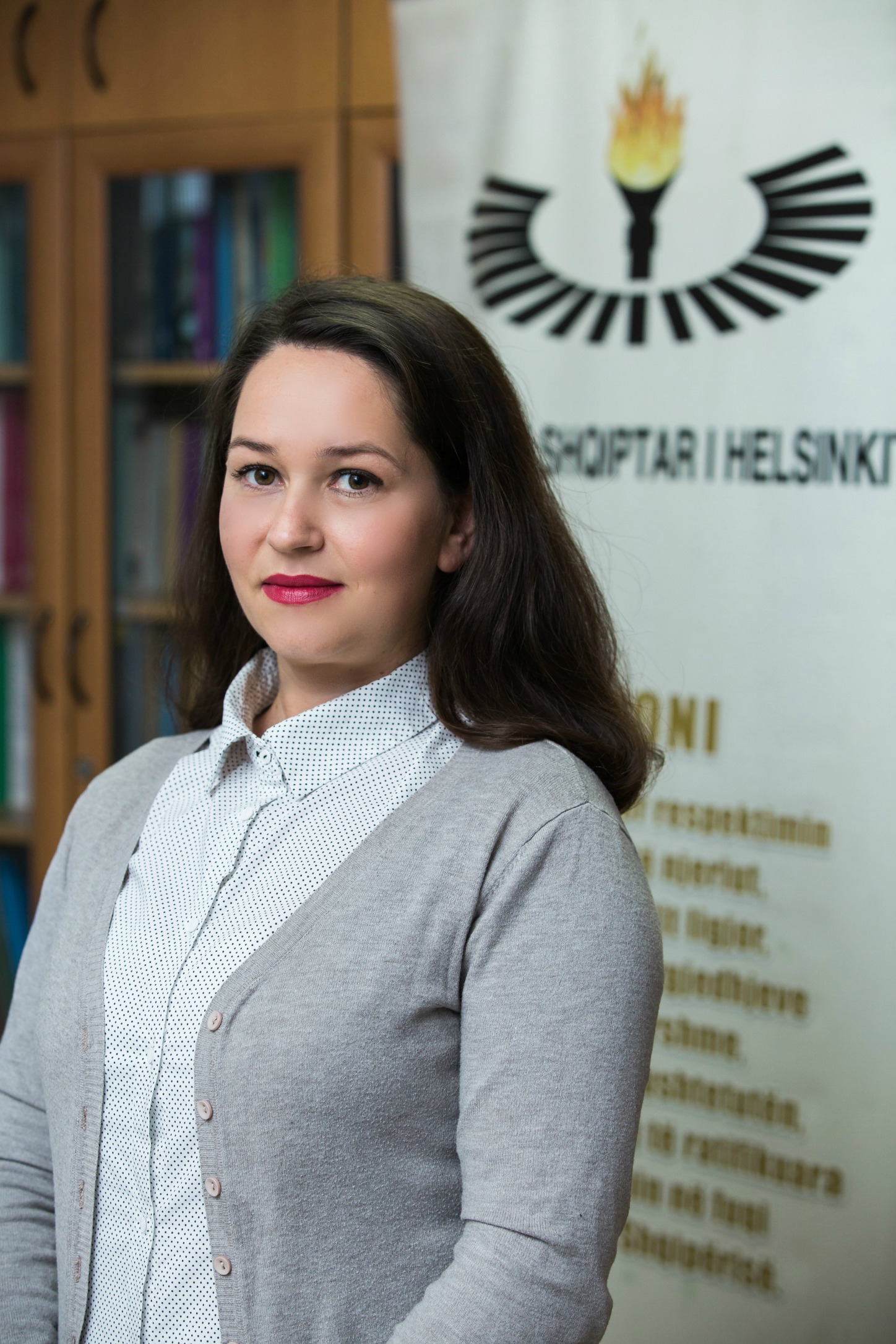 She was appointed to the position of "Project Manager" in January 2017. She has completed studies in Economics Department 2002, at the Faculty of Economics, University of Tirana.
After she has finished the university, she has been committed from 12 years with civil society organizations in various fields, such as in the field of human rights, environmental protection and journalism with environmental focus.
During the period 2010-2015 has also worked on business entities, small and also big business in financial position. During the period 2014-2015 she worked as Chief financial officer in an international consultancy company, with head offices in London.
The long experience in the civil society sector has made possible to gain great experiences through trainings in various fields, such as coordination, assistance, project management, financial management, budgeting, management of time and conflict, also has developed her in communication, teamwork, and in public relations field.