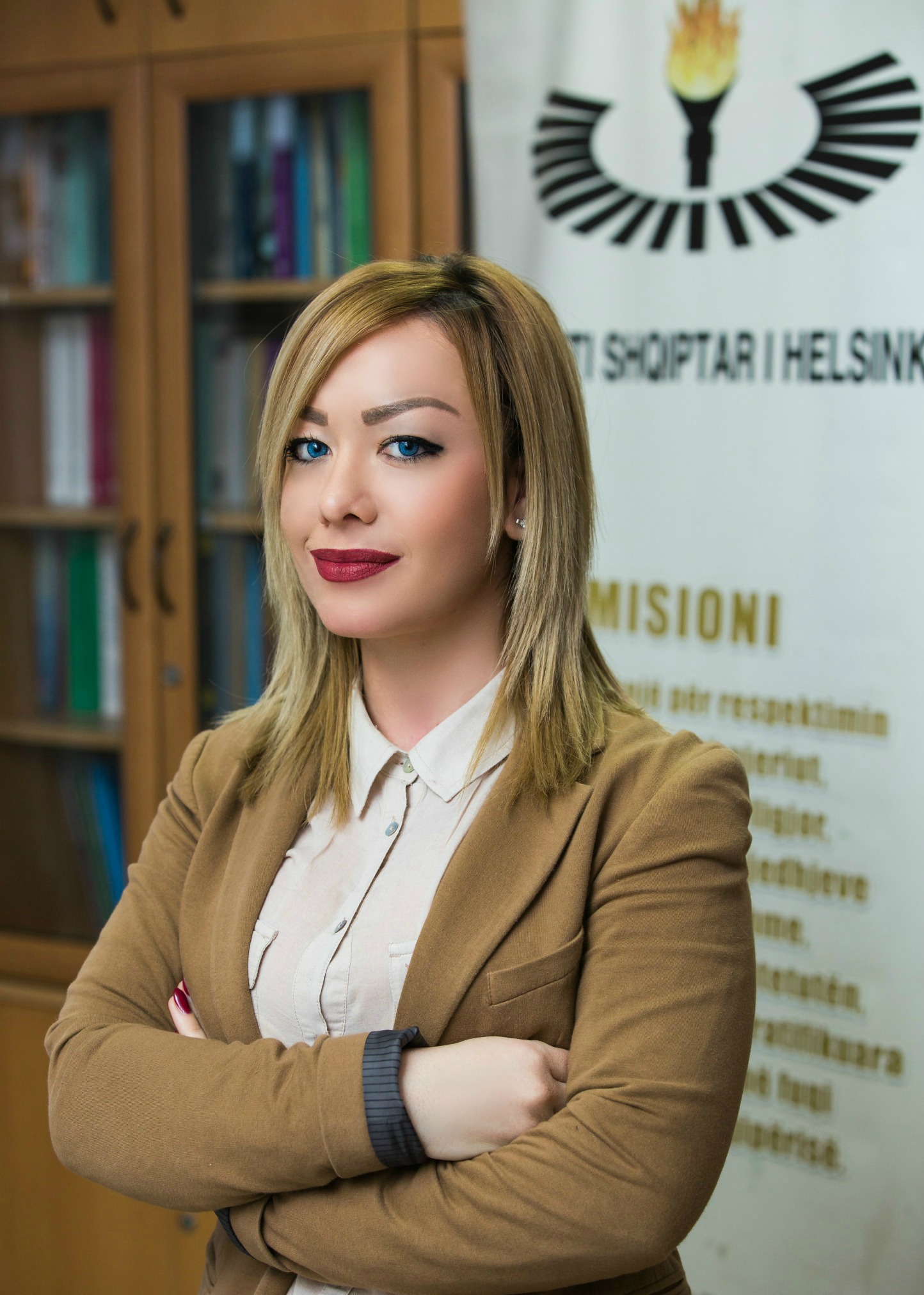 She was appointed at the Albanian Helsinki Committee in the position of "Project Assistant" in September 2016.
She graduated at the Faculty of Social Sciences, Department of Social Work, and later on with the title "Master of Science" at the Faculty of Social Sciences, "Gender" department in 2011 at the University of Tirana. She was engaged as a volunteer at the Red Cross, in 2006 and at Council of Europe in 2007 and also at INSTAT census survey in 2011.
Engagement at AHC has started as a volunteer, in monitoring the progress of parliamentary elections and local government institutions, prison system and contributing in various activities as an assistant, facilitator, etc.
In 2013, has been group Coordinator of the Gender Alliance for Development, during the parliamentary elections in 2013. She has been engaged as an expert in monitoring and study of court session, conducting reports under the projects undertaken by the OSCE and USAID (2014-2016) and as an expert to monitor prisons and police stations.