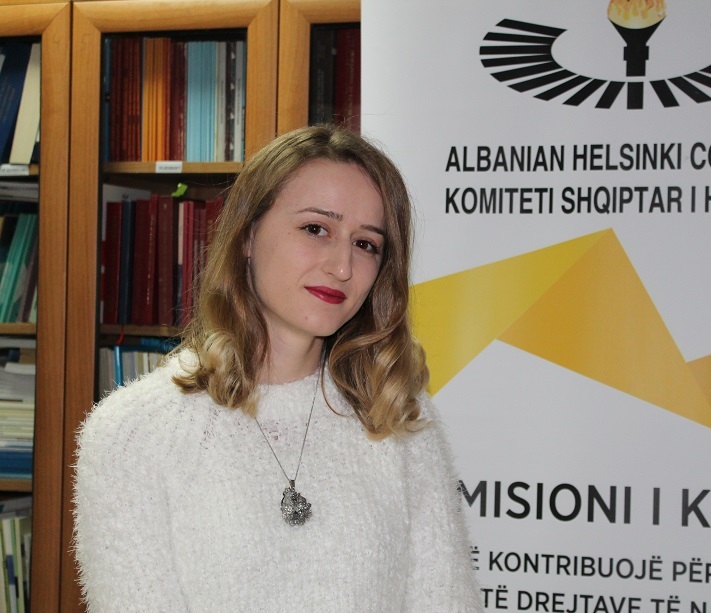 She became a member of the Albanian Helsinki Committee staff as " Finance Assistant" in September 2018.
She has attended bachelor studies at Accounting and Finance at the University of Tirana from 2013 to 2016. From 2016 until September 2018 she continued her studies at the Faculty of Economics at the University of Tirana at the master level in the Accounting and Auditing. She also worked for a short time in a commercial business during her years of study and has participated in professional trainings in accounting and finance.
Since January 2016 she is engaged in the U. S. Embassy Youth Council in Albania, a structure in which she has contributed to the coordination of projects, coordination of the Civic Engagement Department and for a period she held the function of Vice President.